Back to School Information
Chromebooks will be available for pickup at two distribution sites: the District's Education Center (440 N. Broad Street, 1st Floor Lobby) and the Fitzpatrick Annex Building (4101 Chalfont Drive, in the back of Fitzpatrick Elementary School). For day and time please see below. Please bring your Guardian ID and Student ID Number.

---
Parents and Community Members,
Please complete the School Improvement Feedback Form below and read about our Vision for Learning in our school plan.  Thank you! We appreciate you!
---
---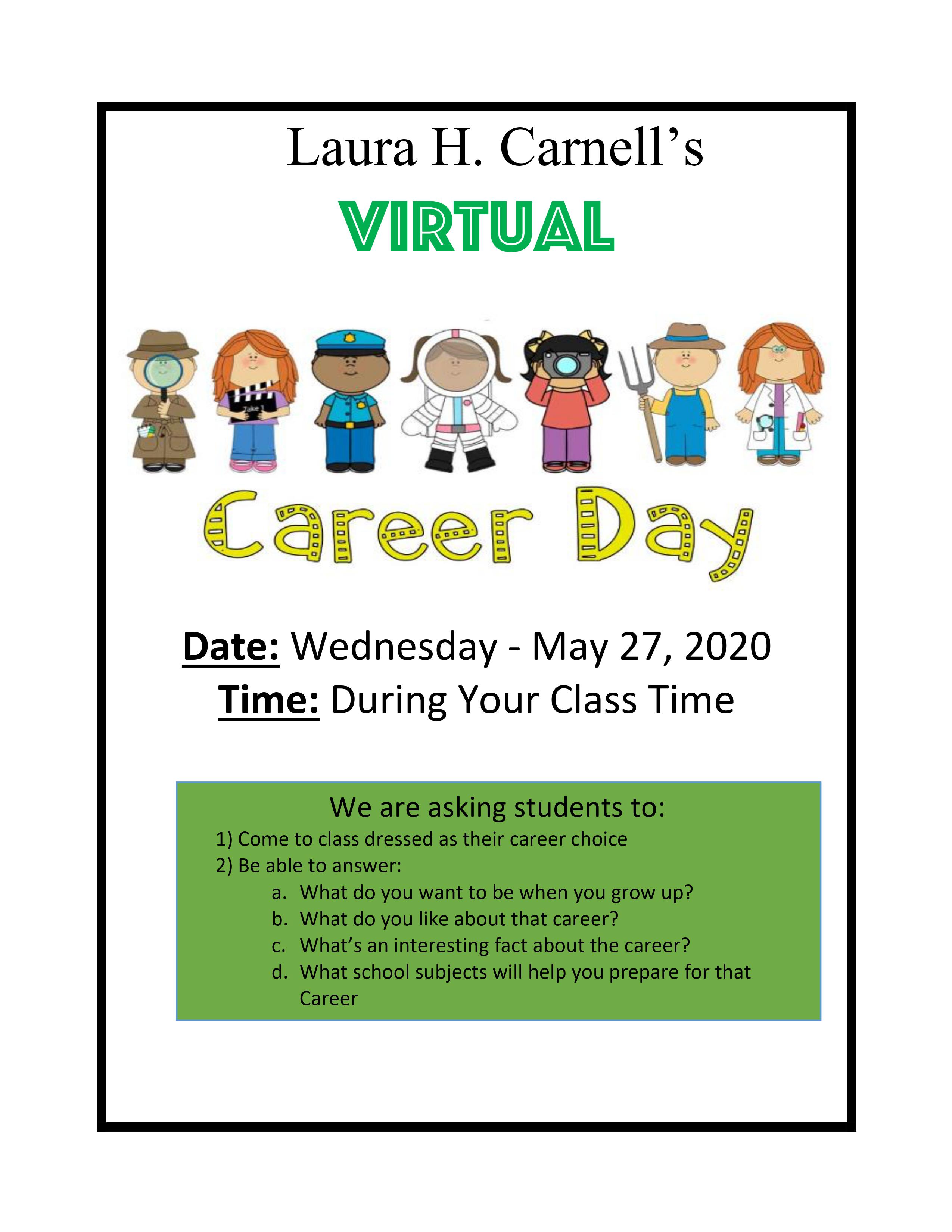 ---
Philly HopeLine
Support will be available by phone at 1-833-PHL-HOPE (1-833-745-4673) and by text at the same number.

---
Hey Scholars! The Carnell Staff wanted to say something special to you! Click HERE!
---
The School District of Philadelphia's Digital Learning Page HERE.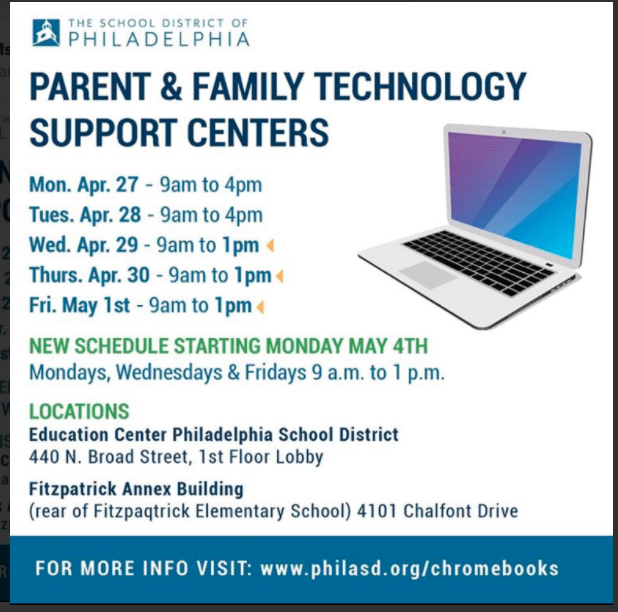 https://www.philasd.org/coronavirus/spanish/
https://www.philasd.org/coronavirus/chromebooks/
Here is a youtube video in Spanish showing how to connect to Google Classroom from the SDP student portal. Click HERE.
---

---
The Green Playspace Project
The Green Playspace project is a partnership that seeks to transform Carnell's empty asphalt schoolyard at 1100 Devereaux Ave. into a more welcoming community-centric space that engages students and families in safe, accessible creative exercise. OCCCDA and school officials have worked with the Community Design Collaborative to develop conceptual plans that include a central ground mural, "language" running path, a "rock" wall for climbing, rubber play surfaces and mounds, basketball and soccer goals, and numerous other components. The plan further includes accessibility features meeting ADA standards, and utilizes green products such a recycled rubber.
Read more about Carnell's Green Playspace project here.

Points of Pride
Recognized as a "High Academic Growth" school that has shown significant student growth on state assessments over the most recent three years (2015-16, 2016-17, 2017-18)
Within six years (2012-2018) the school advanced three performance tiers in the progress domain and moved into the highest performance tier "Model," increasing student growth on standardized assessments by 73% as measured by the District's SPR
The SPR Parent Survey (2017-2018) results returned a 71% positive response for school climate rating
Achieved recognition as a top school for student intervention plans in the Multi-Tier Support System – Response to Intervention and Instruction in 2015 and 2016
Parent and Community Engagement
Established a partnership with the Oxford Circle Christian Community Development Association (OCCCDA) to create the Carnell Family Resource Center, the school's community and family support services hub
Worked closely with the Community Design Collaborative to plan open space improvements and creation of an interactive outdoor learning space; helped raise $250,000 towards development
Engaged parents in the school life and teaching and learning opportunities through the School Advisory Council, Academic Parent Teacher Teams, and monthly five-minute learning walks
Featured in the School Redesign Initiative Case Study, by Operation Public Education, an organization based at the University of Pennsylvania